CURRENTLY NEW ON UK TV

---


For rants and raves and random thoughts on the worlds of screen sci-fi try the Sci Fi Freak Blog.
---
YOU JUST MISSED

---

---
---




---
Welcome to the Sci Fi Freak Site, a site run by fans of science fiction on television and at the movies for fans of science fiction tv and films. There aren't any lists of facts and stats and names here (there are professional sites that can do all that so much better). No, here there are simply our opinions of what we have seen - the good, the bad and downright reprehensible. Over one hundred TV productions and a similar number of films are given honest reviews as and when they appear in the UK and we can get to see them. What we do promise is that every review is what we really think and that we watch every single episode of every single show that we review. And our respect for anyone who gets a sci fi project off the ground is undimmed by the quality of the final product. If you enjoy the site then please sign please sign our
Guestbook and, as a non-human once said, "Live long and prosper".
COOKIE CONSENT
The Sci Fi Freak Site uses cookies only for Google Analytics stats to determine where our audience is and what they are enjoying. This helps us to decide what else to put on our site. Continued use of the site will be considered as consent for this.
---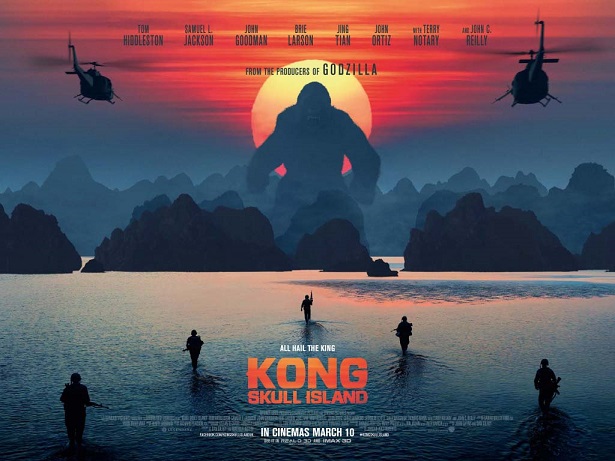 The most famous giant rampaging monster of them all is back in cinemas in KONG: SKULL ISLAND. Taking on a top-name cast and with a trailer that kicks butt big style, can the giant gorilla with an attitude show that he is a monster for all seasons? How will AVENGERS alumni Tom Hiddleston and Samuel L Jackson fare against their (literally) biggest co-star? Read the review here.
---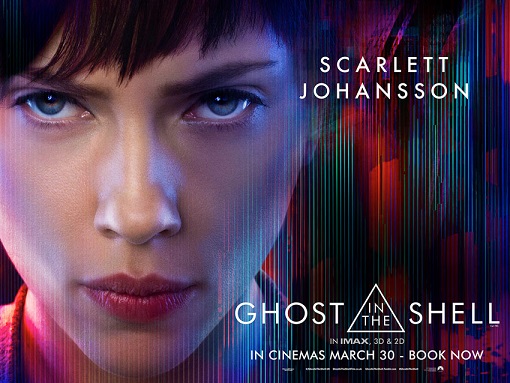 GHOST IN THE SHELL is one of the most-loved manga and animes ever conceived and so the only surprise about its coming to the big screen in live action form is that it took so long. Scarlett Johannson stars as Major, a cybernetic crime fighter with a human brain taking on the latest in high tech dangers in the neon streets of Japan. So, a MATRIX-style triumph or will we be calling for our computer exorcist? Read the review here.
---
Custom Site Search: Sci Fi Freak Site
---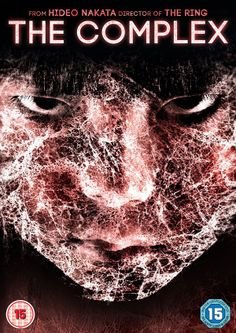 THE COMPLEX is a Japanese horror movie from Hideo Nakata, the maker of RINGU. Unnerving settings, scary kids, reality and unreality merging are all staples of his work and are all here, present and correct. But is the decision to buy the DVD (out on January 27th) a complex one? Read the review.
---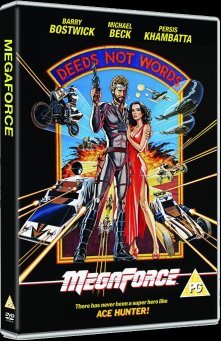 MEGAFORCE storms onto the shiny disc format. Barry Bostwick plays Ace Hunter (we kid you not!), the golden jumpsuited leader of an elite fighting force that strikes wherever freedom, fashion of sensible hairstyles are threatened. A VHS cult favourite, it's out on November 25th 2013 on DVD. We watched it so you wouldn't have to.
---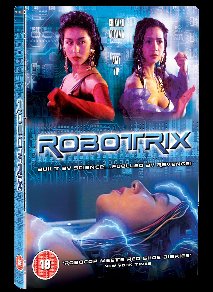 She's mean, she's mechanical, she's naked. Yes, it's ROBOTRIX, a cult favourite on VHS coming to DVD to remind you of the sheer amount of bonkers that the Hong Kong exploitation cinema industry could fit into a single movie. It's out on November 25th 2013 and we've (p)reviewed for you.
---

View
Sign
---